It's that time of the year again...
Youth interact with officers and lawyers in scenarios depicting real-life situations – pedestrian and traffic stops, domestic disturbances, noise complaints, etc. Through these interactive exercises, they learn their rights and responsibilities and gain valuable insight to help them safely navigate contact with law enforcement. It is our belief that getting kids, cops and community members in the same space, engaged in constructive dialogue and interaction, will help bridge gaps in communication and understanding, build trust and reduce the likelihood of negative interactions and outcomes.
According to the My Brother's Keeper 2016 Progress Report, more cities are connecting cops, kids and caring adults and participating in, building or creating programs focused on improving relationships between police and youth of color, boosting social/community engagement, reducing contact with the juvenile justice system and improving outcomes for Black men and boys. In 2017, the Pathways to Success: Boys and Young Men of Color Opportunity Summit in Memphis, Tenn., featured opportunities for participants to test and interview for employment consideration with the Memphis Police Department. Here in Las Vegas, efforts spearheaded by Forum participants provide youth and young adults access to law enforcement as well as positive men and women in the community that serve as role models, as counselors, mentors and supporters.
SATURDAY, August 26, 2023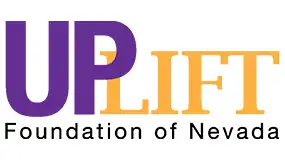 The Uplift Foundation of Nevada's core areas of civic engagement are: College Scholarships, Young Male Mentoring, Philanthropy and Youth Advocacy and Development. Through collaboration and innovation, Uplift has positively impacted the lives of more than 8,000 youth and adults since 2003. ( Click the logo for more information )